kata Island
The Beach of Kata and Photo Gallery
May 24, 2021 – 09:19 pm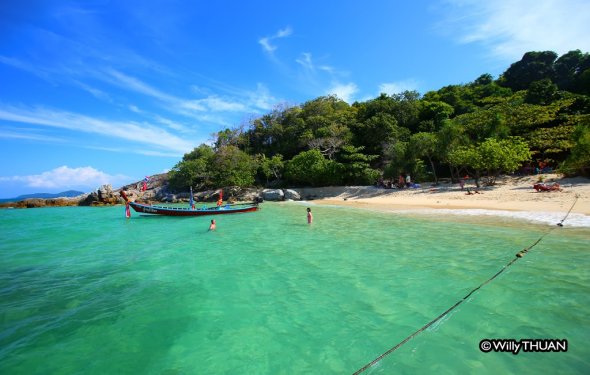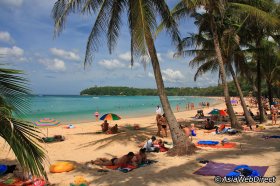 Kata Beach Facilities
Beachgoers can purchase small umbrellas (a few hundred baht in local shops and supermarkets near the beach) and beach mats (at the entrance of the beach, near Kata Beach Resort). The southern end has shops, restaurants and toilets close by.
At the top of the beach, and for most of its length, there are shaded areas, sheltering beach massage parlours and street vendor stalls selling a great variety of snacks (fruits, grilled chicken and more) and drinks. The far south is ideal for families with small children as it becomes shaded later in the day and is also close to amenities. Wandering vendors roam the beach with ice-creams, fresh fruits, sarongs, sunglasses and beachwear.
Kata Beach Restaurants
Many restaurants serving seafood, Thai and international dishes line the southern part of the beach. Hawker stalls can be found at both ends of the beach road, particularly in the car park at the southern end next to Kata Beach Resort.
Kata Beach Watersports
There's a small island at the north end with good snorkeling around it and kayaks can also be used for exploring. Parasailing is also good here as the reefs at either end can be seen from the air. Windsurfers and Hobie Cats are available for hire by the hour.
Scuba Diving enthusiasts and students are active at the northern end while surfers wait patiently in the mid-year swell when storm-generated waves hit the beach.
Surfing in Kata Beach
For many, the southern and central parts of the beach offer the best surfing in Phuket and this is why Kata can get rather busy at times. The waves are fast but manageable and at times can really buck high at the sandbar.
The south end of the beach is the best place to watch, or join in on the surfing action because there is a beach break there. Rentals are available for those who leave their boards at home or just want to have a try, pay for the day and you can use any of the surfboards or keep switching until you find one you like. The waves are a nice size for beginners, surfing tuition is also available.
Close in to shore the waves have far less power and are perfect for little ones thus boogie boards can be rented for children, this will keep them amused like nothing you've ever seen.
Kata Beach Activities
Many joggers can be seen running up and down the length of the beach in the morning and evening. To round the day off there's a great beach bar on the rocks right at the south end of the beach, perfect for a beer and Bob Marley while the sun goes down.
Related Articles