Kato beach
Kato Lakkos beach | Karpathos
March 21, 2018 – 12:14 pm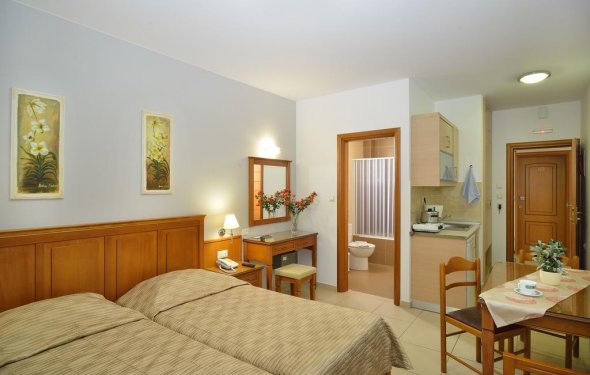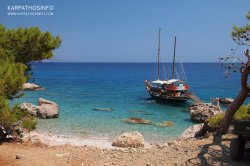 Interesting beach far from the crowds, in the area of Kyra Panagia.
There are two ways to reach this magnificient beach - the easiest way is by boat, the hardest is by foot. If you choose the easier trip, the boats run from Pigadia and stop here before continuing their journey to Apella beach. The other way is to finding Katodio (small settlement before Kyra Panagia), where the dirt road starts. The road conditions are poor, so we recommend the use of jeep or quad. If you don't have a 4x4, you can still walk, the hiking takes about 30 minutes.
The beach with the fantastic turquoise color, has white pebbles and rocks in places. Some pines and tamarisk trees are near the beach, offering natural shade. Fortunately Kato Lakkos is poorly organized, there are no beach bars or taverns nearby, making this beach an untouched paradise.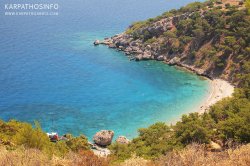 You can get food and water from the bar of the excursion boats, or don't forget to take with you.
The most beautiful side of Kato Lakkos is located in the north side of the beach, which is more secluded than the other. Just walk north, through the rocks, and you will find a less crowded area with amazing azure colors and fine pebbles. If you want to stay completely secluded or nude, this is your place!
The cove where the boats arrive
The southern side of Kato Lakkos beach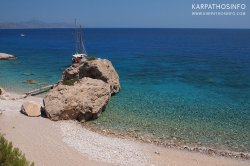 The amazing more secluded north
Turquoise colours of Kato Lakkos
Resting area under the pine trees
The steep dirt road leading to Kato Lakkos
Additional info
Coordinates: 35.578136, 27.186590

14 km from Pigadia

Sea water color:

green, blue

Sand type:

pebbles, rocks

Depth:

normal

Sea surface:

sometimes wavy

Crowds:

not crowded

Facilities:

-

Other Information:

-

Accessibility:

by boat, dirt road (only 4x4)
Wind conditions: rarely windy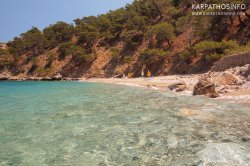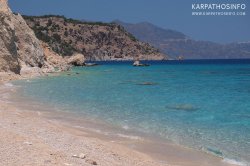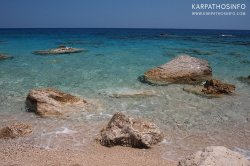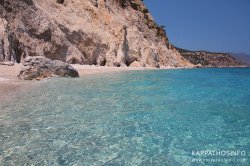 Source: karpathosinfo.com
Related Articles