kata town
Old Town in Phuket | Kata Rocks Resort Phuket Thailand
April 19, 2020 – 07:29 pm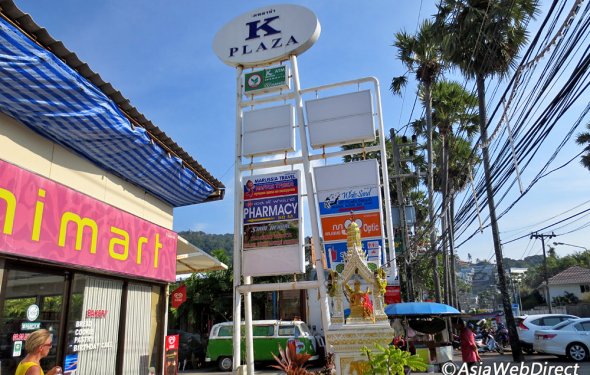 The beauty of international luxury living is sometimes found in the most unexpected places. Take for example, a new Sunday evening walking market in the historic Phuket Old Town. For those in-the-know, it provides an ideal opportunity to savor authentic local culture, cuisine and arts – at little cost and as a local would.
PHUKET: A GLOBAL LUXURY DESTINATION
Phuket and its surrounding islands are well-known as a global destination for luxury travel. They have been on the radar of jetsetters for the past 30 years. Much of this legacy started around Kata Beach in 1985, when Mom Tri Devakul opened the Club Med Resort that resulted in regular air routes from Bangkok. Now, thousands of jet setters touch down on the island multiple times per year. Without exception, they continue to snap up west coast real estate with its pristine beaches, romantic sunsets and wind-swept vistas overlooking the Andaman seas. Numerous west coast villas are owned by notable billionaires who jet between investment properties from Bali to Monaco and the US Virgin Islands. Certainly, they
occupy some of the best real estate in the world – and the west coast of Phuket is no exception.
MUCH TO BE GAINED BY LOCAL EXPERIENCES
Unexpected while island hopping via yacht, are the opportunities for local style activities. Such activities include for example, the colorful and exotic local markets. Indeed, to get the luxury of a local, full experience in any one destination, going "off the beaten [tourist] track" provides a wonderful opportunity.Consulting with local, skilled concierge services can considerably enhance the enjoyment of a destination. Shared insider knowledge about native places leads visitors to learn, appreciate and be amazed by local attractions normally missed without such guidance. Irreplaceable local wisdom is a priceless luxury, guiding otherwise blind wanderers to a hidden treasure. With that help, it's not necessary to spend an entire week searching for the best Muslim food in Istanbul; or for example, the most secluded beach on a popular island destination. A skilled concierge knows the lay of the land – and will provide insightful guidance or suggestions that lead to hidden treasures, delicious food and amazing arts. International luxury living is concerned with optimizing time and experiencing the uniqueness of any destination. Having new international yet local-style experiences broadens our horizons while refining our tastes.
Source: www.katarocks.com
Related Articles