things to do Phuket town
Things to do in and around Phuket Town
April 14, 2017 – 11:23 am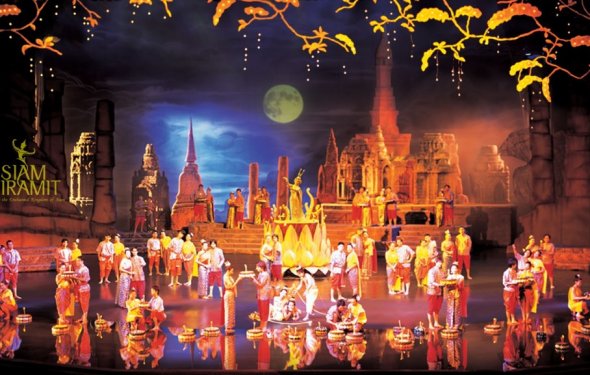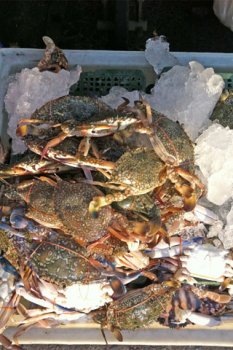 If you want to recreate the yummy cuisine of Thailand for your friends and family back home there's plenty of opportunities to learn how to fry pad Thai and pound curry paste like a pro.
The Thai Cookery School is located at Ko Siray, a 10-minute drive from Phuket Town, and offers a one-day cooking class for 2, 500B in a nice beach setting. If you prefer to stay in town, the Blue Elephant Cooking School has a fantastic reputation for its schools around the world. At the time of research, Blue Elephant was offering classes for 2, 500B in one of the most historic, beautiful buildings in all of Phuket.
Firmly in the only if you have kids in tow and it's pouring rain category, the Phuket Butterfly Garden and Insect World is not far outside Phuket Town and makes for a reasonable distraction for a couple of hours. As you'd expect, they have, well, a lot of butterflies and insects on site. Admission is 300B for a foreign adult, and 150B for a child, making this a well overpriced destination.
Overlooking Phuket Town, Rang Hill viewpoint can be reached by taking Patiphat Rd north all the way up the hill passing moneys and excellent views of Phang Na Bay. At the top are two restaurants very worthy of a sundowner or morning coffee – views are quite clear in the morning. The sunsets over the hill to Patong.
Markets are a great way to get to know the local culture and the ones in Phuket Town are still authentic despite the influx of massive shopping complexes. The weekend market just outside Phuket Town off of Chao Fa West Rd is worth a visit even if you are staying at one of the beaches. It's a place you can buy everything and anything and still go home with money in your pockets. It's becoming more popular with tourists but prices are still rock bottom – come hungry. It's open from 16:00 until late on Saturdays and Sundays. The new indie market in Phuket Town is a hit with young locals and features independent clothing stalls, live music and fresh beer on tap. The indie market is on Thursdays and Saturdays from 16:00 to 20:30 on Dibuk Rd, next to Lemongrass Restaurant.
General tours around Phuket
Hands down the most popular tours are to Ko Tapoo in Phang Nga Bay, better known as James Bond Island. The Man With the Golden Gun was filmed there decades ago and it's as beautiful now as it was then. In order to fill up the whole day, the tour is usually bundled with sea-canoeing, elephant trekking and some excursions you'd probably rather pass on - like a visit to a glorified souvenir stall they call a handicraft village. Prices range from 1, 200 to 3, 000B, depending on which operator you use and what add-ons you go for.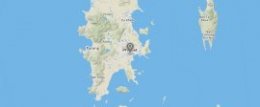 The best way to explore Phang Nga bay to the east and north is on an eco-friendly sea kayak tour. You'll be whisked away from the crowded beaches and get to experience Phuket's natural wonderland as you paddle past stunning limestone karsts and through bio-luminescent caves. For those looking for some serious kayaking, however, these trips aren't what you are looking for. The canoes are recreational and the tours are meant for sightseeing, not for sport.
The most popular and professional operator is John Gray's SeaCanoe, which has been in operation since 1983. They run tours by day and by starlight starting at 3, 950B per person – it's pricey but worth every penny. The starlight tour starts later than the copy-cat companies and arrives at the caves after the other boats have left – so it should just be you, your boat and the stunning islands of Phang Na Bay. John Gray's itinerary is pretty unique but all the copy-cats offer something similar for around 2, 900B – they aren't nearly as good.
Safari day trips hit a variety of attractions across Phuket island. They can be booked for a full or half day and typically include an elephant ride, monkey show, jungle trek, nature canoeing, rubber tapping demonstration, and a trip to the Promthep viewpoint. A word to the wise: 10 minutes on an elephant is a really cool experience, but after that returns seriously diminish. Go for a shorter ride when possible. The tours can be customised for groups and are an easy way to see many of Phuket's sights in one hit.
Amazing Sea Canoe / Leo Canoe T: (086) 470 4502-3
Andaman Aqua (Safari) Tours T:(076) 610 538-9.
Blue Elephant Cooking School 96 Krabi Road, Phuket Town T: (076) 354 355 www.blueelephant.com
John Gray's SeaCanoe 124 Soi 1, Yaowarat Rd, Phuket Town. T: (076) 254 505-7. www.johngray-seacanoe.com
Phang Nga South Sea Tour T: (076) 288 039.
Phuket Butterfly Garden and Insect World 71/6, Moo 5, Soi Paneung, Yaowarat Rd, Phuket Town. T: (076) 210 861; F: (076) 215 616. Open daily 09:00-17:00 www.phuketbutterfly.com.
Surin Tour T: (076) 254 710-1.
Thai Cookery School 39/4 Thepatan Rd, Ko Siray. T: (076) 252 354-5
.
Source: www.travelfish.org
Related Articles