Best places Phuket
The definitive guide to finding the best place to stay in Phuket
January 20, 2018 – 12:03 pm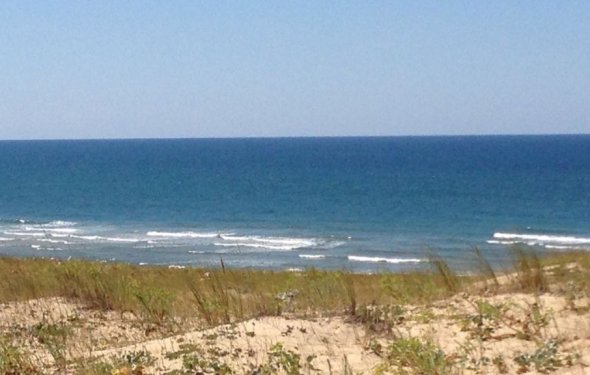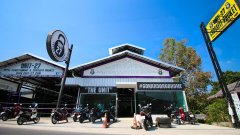 Choosing the right place to stay really comes down to personal preference, although I am fascinated myself by Lub-D a relatively new place close to Patong Beach. This boutique hostel combines cool design, great amenities (lightning-fast internet), a working space for digital nomads and very affordable pricing. Plus, the place houses its fair share of globetrotting Asians and young backpackers from all over the world, so you are bound to make some interesting acquaintances.
NOT INTO NIGHTLIFE – MORE INTO SPORTS?
Phuket has a variety of tourist and a fast-growing group of athletes come to Phuket as a part of their training regimen. Over the years, this has become somewhat of a local industry and the best facilities by far can be found around Tiger Road. Named after Phuket's biggest Muay Thai training facility on the island, several other Muay Thai schools have popped up in this central area. And with the training craze came a whole micro-economy targeting athletes. Personal trainers, healthy food fanatics and massage experts all make it their business to be close to Tiger Road.
Eventually, this wave of athletes grew beyond martial arts, and by now there is a regular amount of Australians and other Nationalities to be found as well, working hard on their physique. For anyone planning a fitness holiday, Tiger Road is the best place to stay in Phuket. These type of holidays are more affordable in Thailand than anywhere else, as you get to work with nutritionists, personal trainers, crossfit experts and all kinds of fitness & health consultants at much lower rates than you would find them at home.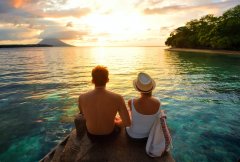 Now, if you are going to Phuket to work on your Muay Thai, chances are your school has already taken care of your accommodation and you are all sorted out. For those coming in for a few weeks by themselves, I always advise them to get something a motorcycle ride away from Tiger Road, preferably somewhere in the hills. Not only will you get a great deal because you are outside the party area, you will also get to focus 100% on your progress!
THE BEST AREA TO STAY IN PHUKET FOR COUPLES
One of the things you will regularly see on the beaches of Phuket, is a Chinese couple of newlyweds trying to get their wedding pictures as scenic as possible. Usually, the bride is standing somewhere on a rocky ledge, screaming at her husband who is already fed up with the whole thing. Meanwhile, a photographer is quietly standing in the background, trying hard to make something out of the shoot with the remaining light he has before the sun definitely sets.
Having said that, Phuket is definitely a destination for lovers, and depending on your budget you can go all out with a private villa and pool in the Surin area, or find an even more exclusive place to stay on the millionaire mile. Villa Yin and Villa Yang (those names are NOT a coincidence!) are two eagerly named properties when it comes to luxury, but if you want to spend a little less, Laguna Resort in Phuket serves a variety of budgets.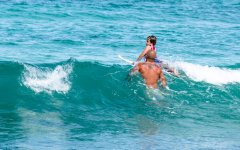 The last time I spent some romantic time on Phuket, me and my girl made sure we changed locations every two days, and made it a game to find last minute hotels at the lowest possible rates. This is a great way to explore the island, and we always found the best area to stay in Phuket: As long as you make sure your accommodation is within a stone's throw of a beach you simply can't go wrong.
THE BEST PLACE TO STAY IN PHUKET FOR FAMILIES
Building on my previous example, the whole "hotel-hopping" doesn't make sense when you are with a family. Being close to a great beach, and possibly an area where the kids can play as well is much more important than getting creative with your accommodation.
Know that Phuket also has a bit of a naughty side, and that it is best to stay away from those areas with your kids as well, unless you want to explain your 10-year old what a ladyboy is and why everyone is trying to make pictures of it. There are countless attractions on the island that are more appropriate for young kids, and planning ahead for those is probably a great idea. Especially the Elephant Sanctuary tends to be booked out days in advance.
Karon, Kata and Kamala are all great areas to spend time with your kids. There are several resorts in these areas where your kids can roam around and make friends and alternatively, Nai Harn is a beautiful beach where a lot of locals like to go as well. There are a few hotels in the area and the snorkeling is amazing too. You are less likely to meet travelers from your country but if you want to spend more time with your family alone, Nai Harn is a great bet.
WHERE TO STAY IN PHUKET FOR SINGLES
If you are single in Phuket (many of its visitors are), there are several ways to celebrate your holiday. If you are mainly interested in the nightlife and want to get to know some locals, Patong is probably your best bet. Bang La road is legendary and if you start of in one of the bars, I guarantee you won't be alone for very long. It doesn't hurt to do a little research on the bars you frequent, to avoid awkward mistakes.
If you are more of a beach-club type of person, I would recommend the Surin area, and picking up an activity that allows you to connect with other travelers. While climbing is something that is mostly done in the nearby province of Khrabi, diving is popular on- and around Phuket, and there are plenty of courses and tours you can easily join. For a longtail boat to the nearest island, all it takes is a chat with one of the tour agents inside their little booths that you can find all over the island. Remember, Tripadvisor is your friend when it comes to getting a second-opinion, so whatever your plan is, make sure to double-check with them as well.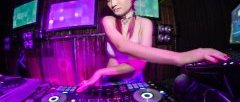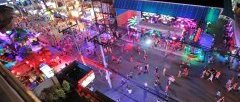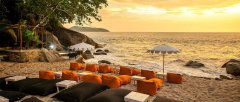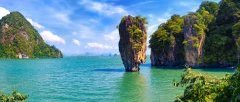 Source: www.hotelquickly.com
Related Articles