Top attractions in Phuket
Phuket's Top Attractions.
January 9, 2020 – 09:31 am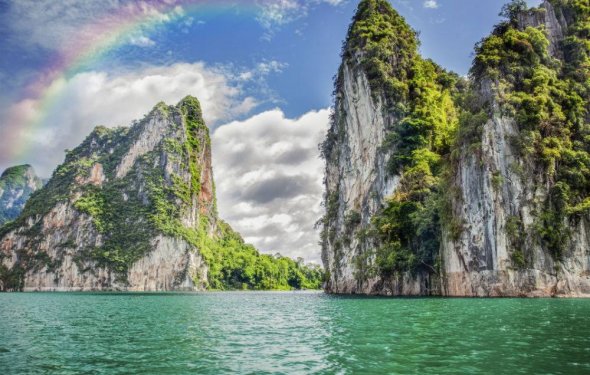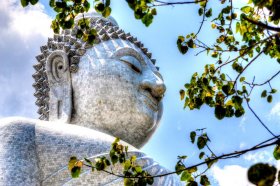 Phuket is Thailand's largest island. It's a popular spot for many tourists visiting southeast Asia, with an extraordinary coastline featuring long stretches of sandy beach strung together by dramatic rock formations, it's been attracting people to its shores for decades. Although this may mean that some parts of this large island can be busy, there is still a traditional and authentic side of Phuket to discover. There is always something to see and do in Phuket, here are 5 of the top attractions to keep you busy on your trip.
1. Big Buddha
At 45 metres tall, the Big Buddha Statue (pictured below) is one of Phuket's most iconic landmarks, and is a huge draw for visitors to the island.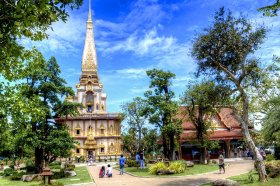 This huge monument sits on Nakkerd Hills between Chalong and Kata, and offers some incredible panoramic views of Phuket Town, as well as the beaches and bays of the coast. The road leading up to the statue winds through the 'real' Thailand and is well worth taking the trip, if not only for the views when you reach the top.
2. Wat Chalong
Wat Chalong is the largest temple in Phuket. This colourful building is elaborately decorated with numerous images of the Buddha, along with imagery from Thai and Buddhist mythology.
Wat Chalong houses many Buddhist statues, with the most revered being Poh Than Jao Wat, located in the westerly old hall of the temple.
3. Khao Sok National Park
For an outdoor adventure, head inland to Phuket's Khao Sok National Park, where you can get the full jungle experience, complete with elephants, lazy rivers, and tree-house lodgings.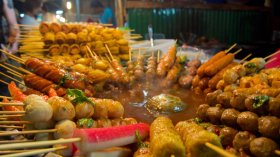 This area is said to be one of the oldest rain forests in the world, and it's certainly one of the most scenic, with its outstanding cascading waterfalls and dramatic limestone formations.
4. Naka Weekend Market
The Naka Weekend Market is one of the biggest weekend markets of Phuket and takes place every Saturday and Sunday just outside of Phuket Town. The stalls open about 4 p.m. and most of them close about 10-11 p.m. The market has so much to offer and if you love shopping, and trying new cuisine then that's the place to be.
5. Laem Ka Beach
The Laem Ka Beach is a perfect getaway and provides a bit of peace away from the touristy beaches of Phuket. The beach is rather small and offers a great view of some islands off the coast and is a really good spot to take a swim. Here you can enjoy the atmosphere, the beach and the ocean without all the hustle and bustle.
Source: summercampthailand.com
Related Articles