Attractions in Phuket
Attractions | Location
June 28, 2017 – 07:30 am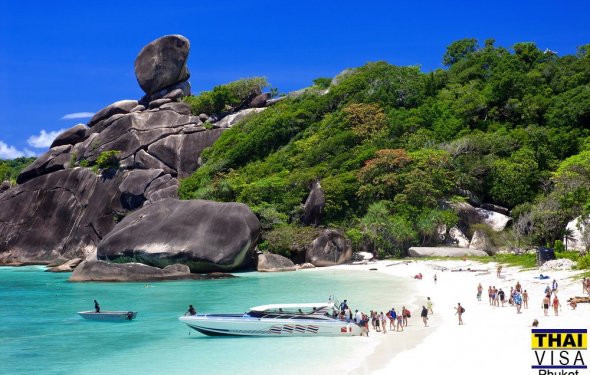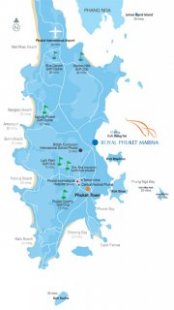 Phuket's Attractions
Phuket is an immensely popular holiday destination with couples, families and individuals from all over the world. Visitors flock to its hotels and resorts, and those familiar with the island are investing in the luxurious villas and residences of its booming real estate market. White sand beaches, turquoise waters, 7 international golf courses and rolling green hills set the stage for magic and serve as its natural draw cards. World-famous Thai cuisine, fresh seafood and international restaurants offer up phenomenal dining options. Together with the vibrant local arts and entertainment scene, the island has evolved into a truly world-class destination.
Royal Phuket Marina is the ideal starting place for exploring the nearby islands by boat.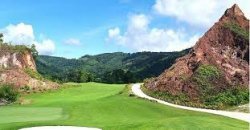 In the archipelago off Phuket's northeast coast, dramatic limestone cliffs rise from the sea, marvellous hidden lagoons shelter mystical experiences, and the magnificent Phi-Phi Islands offer stunning natural beauty as well as renowned scuba diving opportunities.
Coupled with the natural and cultural wonders, Phuket boasts modern, cosmopolitan infrastructure. In recent years, it has emerged as a leading medical tourism destination, with top- quality medical facilities offering services ranging from regular health check-ups to cosmetic surgery to specialized complex procedures. For families, world class international schools on the island cater to the high-level educational demands required to ensure the best opportunities for the future.
Red Mountain Golf Club
10 Minutes from Royal Phuket Marina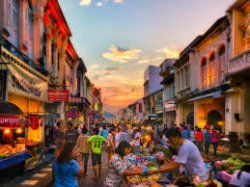 Winding its way through a truly dramatic 1400 rai former tin mine site in the heart of Phuket, Red Mountain is surely one of Asia's most exciting new courses. The course has been cleverly routed to take advantage of a huge variety of landforms and dizzying elevation changes. Scars left from the tin mine era have been imaginatively incorporated into the overall scheme, creating a unique character at the same time as establishing an indelible link with an important era in the Island's past.
Designer Jon Morrow and co-designer Al Tikkanen, have created a highly strategic and challenging 6, 900 yard lay out to complement the shorter and gentler old Loch Palm Course. While the course is undoubtedly challenging, numerous risk and reward options create a fun playing environment, an exhilarating test of golf and a breathtaking scenic tour around a course destined to become a golfing landmark in the region.
Phuket Old Town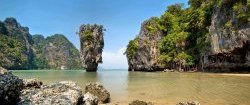 10 Minutes from Royal Phuket Marina
Phuket Old Town, is historical town forming part of Phuket City. The main street of Phuket Old Town is Thalang Road and other roads are Phang Nga, Krabi, Dibuk, and Yoawarat. Phuket Old Town is noted for Sino-Portuguese buildings on both sides of the street. Many old buildings have been converted into shops, hotels, restaurants and museums.
Phuket Old Town was built on riches reaped from Phuket's tin boom of last century, when the metal was an extremely valuable commodity. In this quarter of the town you will see grandiose Sino-colonial mansions, once occupied by Phuket's tin barons of 100 years' ago. Phuket Old Town is compact enough to stroll around in. The best time to do this is early in the morning or after the day has lost its heat. There are enough restaurants and cafés to provide you with refreshments so don't bother taking a picnic along!
Source: www.royalphuketmarina.com
Related Articles