things to do Patong
10 Romantic Things To Do In Patong For Your Awesome Honeymoon
September 17, 2018 – 01:33 pm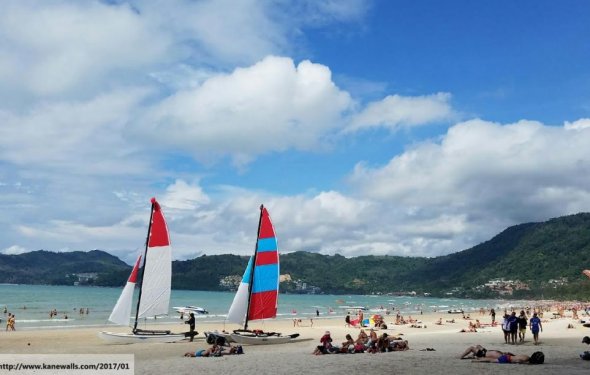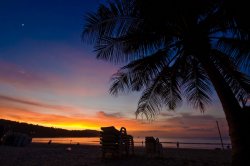 1. Hit the white sand beach together
Patong beach highlights a gorgeous stretch of white sand that meets turquoise water. Stroll down the beach with the better half whilst feeling a breath of fresh air. Don't go over the weekend to avoid the masses. In order to be more romantic, give him or her a bunch of red roses and say "I love you" during your beach getaway.
Patong Beach
Address: Patong, Phuket
Opening Hours: 24 hours
See our full list of recommended hotels in Patong and also compare the prices with vacation rentals in Patong
2. Catch the sunset view
Honeymooning in Phuket without sunset seems tasteless. There are a number of cool spots to enjoy the sun dipping over Andaman Ocean you can opt for. If you think to have fine French dining at a rooftop restaurant with an exotic sunset view, Le Versace is the best pick. Another fun way is by soaking in a seaside pool and sipping a bottle of Thai beer.
Le Versace
Address: 206/5-6 Prabaramee Rd Beach, Patong, Phuket 83150, Thailand
Contact: +87
3. Enjoy a romantic dinner with a Thai dish
If either French or Italian cuisine doesn't seem special, try a Thai dish for your astonishing romantic dinner. To experience the local authenticity, shunning touristy eateries in the city center is surely great. Go to a restaurant where the locals flock in. You will find the green curry chicken, pad tai, and salted egg yolk squid much cheaper and delectable.
Kaab Gluay Restaurant
Address: Patong, Kathu District, Phuket 83150, Thailand
Price: from 65 THB (1.89 USD)
Opening Hours: 11 am - 2 am
4. Grab some fun with the beach nightlife
Patong is where all the excitement is for party-goers, as it has been mentioned. Drag your dear in the lively beach night life, dance, and get on the booze. The party scene is centered around Soi Bangla, as well as Rat U Thit Road. If you're a gay couple, make sure to hit the Paradise Complex where you can watch a little performance by lady boys.
Bangla Road
Address: Soi Bangla, Patong, Kathu, Phuket
5. Take a romantic cruise
Forget the frenzied Patong and find your own adventure trail with a romantic cruise. The local tour operator offers you a trip package including Thi Chin Canal discovery, fun water activities in Lon and Maphrao Islands, experiencing the local culture in the Sea Gypsy village, and a BBQ party. The sea journey gives you more opportunity to learn about southern life better.
Private Romantic Cruise
Address: Phuket, Thailand
Price: from 84 USD
Duration: 8 hours
6. Get a Thai massage together
After the tiring couple adventures exploring the boundless beauty of Patong, enjoying a Thai massage together is truly something relieving and relaxing. Orientala Spa offers both Thai aromatherapy massage and soothing reflexology for feett. Other facilities include hotel pick-up and drop-off, and complimentary refreshments.
Orientala Spa in Patong
Address: Patong, Phuket, Thailand
Price: from 28.89 USD
Duration: 2 hours
7. Watch the Simon Cabaret Show
Enjoying lady boy performances is a must-do thing in Patong. Among a number of attractive shows to see around, Simon Cabaret shines in every aspect – the performers, spectacular costumes, dance, background song, and comedy acts are breathtaking. The family-friendly show always magnetizes the visitors for a unforgettably unique night out.
Phuket Simon Cabaret Show
Address: 8 Sirirat Rd, Tambon Patong, Amphoe Kathu, Chang Wat Phuket 83150, Thailand
Price: from 550 THB (16 USD)
Opening Hours: 6 pm - 10.30 pm
Duration: 75 minutes
8. Enjoy the whole day with your better half at Paradise beach
Paradise beach is such a perfect getaway for silence seekers. It's super captivating, one of the most stunningly gorgeous beaches in the island. Regardless of climate and weather, both of you can enjoy swimming and playing with water safely. The 150-meter-long (492 feet) stretch of white sand is home to scenery you shouldn't miss.
Paradise Beach
Address: Muen-Ngern Road, Patong, Kathu District, Phuket 83150, Thailand
Price: free
9. Watch the boxing show
Sometimes honeymooning in Phuket doesn't always mean romantic ambiance or something impressive. Shake things up by watching the Muay Thai (Thai boxing show). The famed martial art is performed in two stadiums, the Patong and Bangla boxing stadium. It is truly thrilling when your betting time begins and ends with your champion winning.
Patong Boxing Stadium
Address: 2/59 Sainamyen Rd Tambon Patong, Amphoe Kathu, Chang Wat Phuket 83150, Thailand
Opening Hours: 9 am - 5 pm
10. Explore Kathu Waterfall together
If you are a couple who is addicted to outdoor activities, discovering Kathu Waterfall is the right spot to enjoy. The white stream cascading down the limestone really is captivating – not to mention the lush surroundings within tropical exposure. Visit in June to November to avoid the monsoon.
Kathu Waterfall
Address: Kathu, Kathu District, Phuket 83120, Thailand
Patong offers an absolute pleasure for couples
Missing Patong for your honeymoon adventure is a huge mistake. It features a wide array of number one attractions through all of Thailand, from catching the golden sunsets from a rooftop restaurant to the mesmerizing transgender shows. Patong is awaiting couples!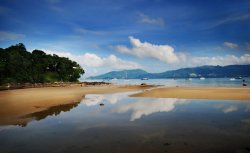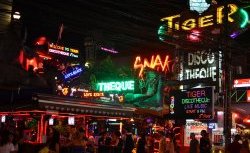 Related Articles