Thailand tourism Phuket island
The official website of Tourism Authority of Thailand
May 2, 2017 – 08:21 am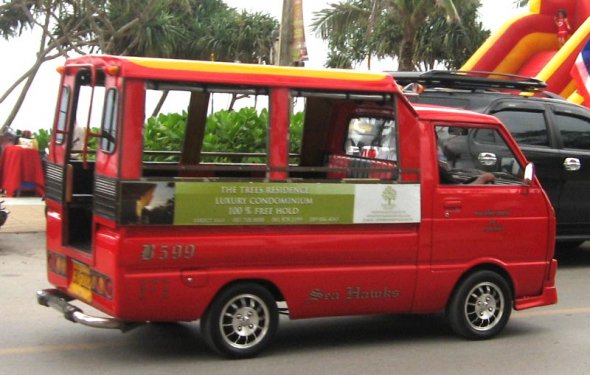 Air-conditioned and non air-conditioned busses leave Bangkok's Southern Bus Terminal for Phuket several times daily. Trips by air-conditioned bus, which normally leave in the evening, take about 13 hours. Call 0 2434 7192, 0 2435 1199 or visit for more information.
There are also regular bus services (VIP, air-conditioned, and non-air-conditioned) between Phuket and neighboring provinces such as Krabi, Phang Nga, Chumphon, Koh Samui (bus/boat), Nakhon Si Thammarat, Ranong, Surat Thani, Satun, Hat Yai, Takua-Pa, and Trang. Departures are from the Phuket Bus Terminal off Phang Nga Road. For more up-to-date schedules and fares, call Phuket Air-conditioned Bus Station, tel. 0 7621 1977.
There is no direct train service to Phuket. Travelers arriving by train must get off at Phun Phin Railway Station in Surat Thani Province and continue by regular bus to Phuket. For more information, call the State Railway of Thailand, 1690, 0 2223 7010, or 0 2223 7020 or visit www.railway.co.th.
Flying to Phuket is arguably the easiest way to get to the island. Most domestic airlines operate several flights daily between Phuket and Bangkok, Samui, and Chiang Mai. Some domestic airlines operate flights from Phuket to Surat Thani, Nakhon Si Thammarat, Trang, and Hat Yai.
There are also numerous international airlines that fly directly to Phuket from various cities around Asia, including Kuala Lumpur, Hong Kong, Penang, Singapore, and Sydney.
Transportation to and from the airport
Phuket International Airport is located approximately 30 kilometers north of Phuket Town. Taxis between Phuket Town and the airport cost approximately 400 baht, but the fares to the beaches range between 500 and 600 baht. Minivans charge approximately 80 baht /person to town, but 120 baht/person to Patong, Kata, and Karon Beaches. Phuket Limousine (tel. 076 248596), located approximately 1 kilometer west of the city, operates hourly shuttles to the airport from 6.30 a.m. to 7.30 p.m.
Source: www.tourismthailand.org
Related Articles