Places near Phuket
Islands Near Phuket
June 10, 2017 – 02:41 pm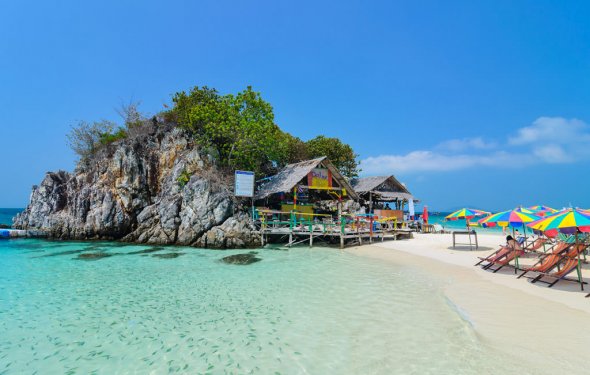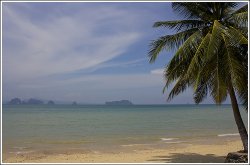 Phuket itself is only just an island (the largest island in Thailand), linked to Phang Nga province by the Sarasin bridge. All around Phuket are smaller offshore islands which can be visited for the day or a few hours. Some are quite big and have accommodation, some are just gorgeous little specks in the ocean. Some are good for diving or snorkeling. For all kinds of island tours, contact my friends at Easy Day Thailand.
Koh Yao Noi and Koh Yao Yai
I wish I had more time to explore Koh Yao Noi and it's larger neighbour Koh Yao Yai. These islands are officially in Phang Nga province, but easily reached from Phuket by ferry. Must get over there more often before the locals sell up their land to the resorts. At the moment, it's still gorgeous with not too much development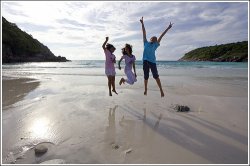 • Koh Yao Yai Island Weekend Trip (2016)
• Exploring Koh Yao Noi More (2012)
• Koh Yao Noi by Moped (2011)
Racha Yai (Raya) Island
About 20km south of Chalong Bay and a popular destination for divers, especially beginners as the water is clear and there are rarely any strong currents. I must have been there 100 times on dive trips before first setting foot on the island and staying overnight in 2012! We did a weekend trip staying at Ban Raya resort. Great.
• Racha Yai Island (Raya Island) Weekend Trip
• Scuba Diving at Racha Yai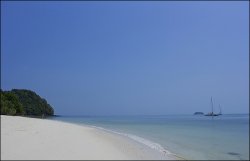 Koh Kaew Yai
Just 1km offshore from Phromthep Cape (the southwesterly tip of Phuket), Koh Kaew Yai is a small island and a place of worship. It is said that the Buddha first stepped ashore on this island before landing on Phuket at nearby Rawai beach. You can hire a longtail boat to Koh Kaew Yai and Koh Bon from Rawai.
Koh Rang Yai
Off the east coast to the north of Phuket Town, Koh Rang Yai is a private island, but you can get a longtail boat here from Laem Hin - nice place to stay for half a day. Nice sand, there is a restaurant but it's not cheap. In between is Koh Maphrao, home of The Village Coconut Island resort.
Coral Island (Koh He)
Just a few minutes by speedboat from Chalong Bay and very popular for cheap snorkeling day trips, it is nonetheless quite pretty. Our last visit was on a late afternoon / sunset tour - best to go late afternoon and all the day-trippers are gone!
James Bond Island
In Phang Nga Bay to the north east of Phuket island you find many beautiful small islands. There are all kind of tours by speedboat, longtail boat, sailing boat, kayaking and more. On the itinerary of most tours is James Bond Island, with a view instantly recognisable. We have done quite a few trips in this area, I love this scenery.
• Phang Nga Bay - James Bond Island 2015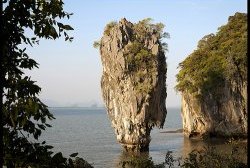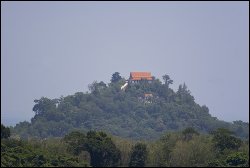 Source: www.jamiesphuketblog.com
Related Articles