Thailand, places Of Interest
10 Top-Rated Tourist Attractions in Thailand
May 9, 2020 – 07:32 pm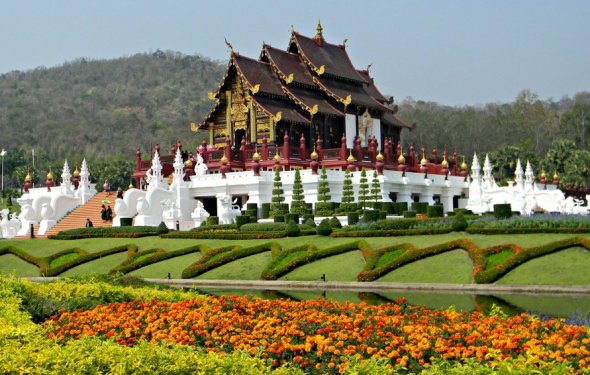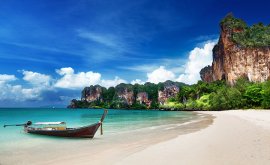 1 Railay Beach
Krabi province is home to some of Thailand's most famous beach destinations, and Railay is the cream of the crop. Widely considered one of the best beaches in the country, Railay delivers on promises of white sand beaches, clear blue water, and a feeling that you've found a slice of paradise. You have to take a boat to reach the island getaway, with services available from Krabi town and Ao Nang.
The beaches are the main reason to visit Railay, but it's also a rock-climbing hotspot. Railay's karst peaks draw adventurers both experienced and novice to try their hand at climbing the towering limestone cliffs. Among the many other active things to do, you can go elephant trekking, whitewater rafting, kayaking, and snorkeling, or take on some lighter options such as cooking classes and indulging in a massage.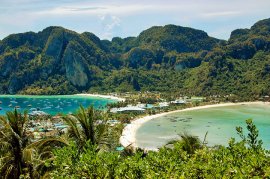 There's also the tourist-friendly Diamond Cave, with a convenient walkway to accommodate curious visitors looking to do some exploring between stretches of sunbathing.
2 Koh Phi Phi
The Phi Phi Islands, also in Krabi, are one of Thailand's most popular resort areas for a reason. Only Phi Phi Don is inhabited, with day trips available to the surrounding islands. One of the fun spots on Koh Phi Phi is Monkey Beach, where you'll come face-to-face, literally, with the namesake creatures. You can hire a guide to take you out on a small wooden boat or rent your own kayak. There's also a small stand where you can buy snacks and fruit shakes, but hang onto your treats. If you leave them unguarded, the monkeys will brazenly dig in and chow down right in front of you.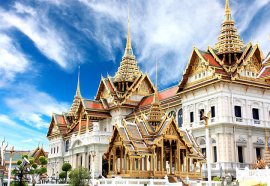 Long Beach is another nice spot on the island; it's not a secluded place, but is great for watching the sunset. If you're lucky and the tide is out, it's a beautiful walk back toward the main part of the island.
Tour operators offer packages for snorkeling and diving trips, as well as excursions to the infamous Maya Bay, where the Leonardo DiCaprio movie The Beach was filmed. Because Koh Phi Phi draws so many tourists, there are plenty of tour companies arranging tickets to other beach destinations, such as Phuket, Koh Chang, and Koh Lanta. Though you would hardly know to see it now, Phi Phi Don was one of the areas hit hard by the 2004 tsunami. Guesthouses, restaurants, and markets have been rebuilt and crowds still come in droves to the resort island. There is a small, somber memorial park to honor those who died in the tragedy, yet the resort areas appear otherwise revived.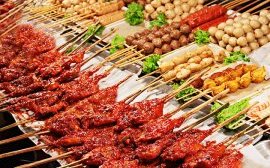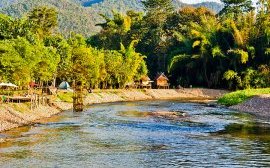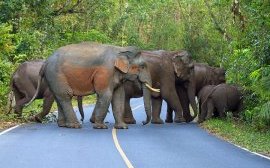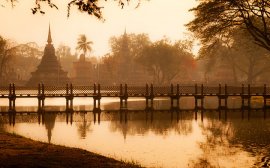 Source: www.planetware.com
Related Articles