Phuket sights
Phuket museums and historic sights
September 2, 2017 – 10:51 am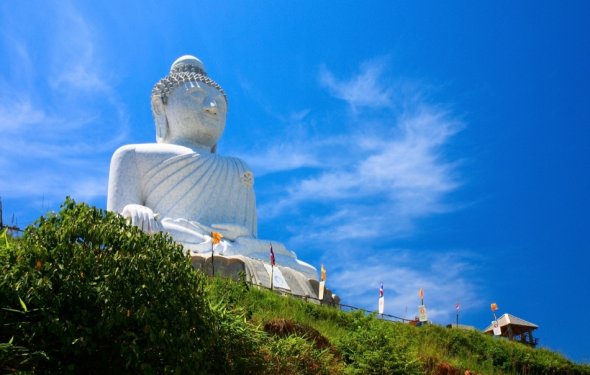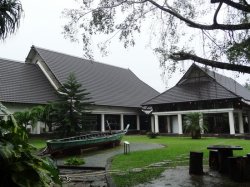 You're coming to Phuket for its beaches, right? Most visitors to the island aim for its coastline without ever delving into its culture, but for those with the time and interest, Phuket's museums offer a good, if sometimes quirky, look into its past.
Thalang National Museum is the best of the bunch if you want a broad overview of the history of Phuket and the Andaman region. Divided into different halls, the entrance hall has numerous artefacts found in the region, some dating back to the ninth century. Another hall is devoted to the Phuket Heroines, two sisters who hatched a plot to save Phuket from invading Burmese in the War of Thalang in 1785, an event still celebrated in local festivals and folklore. The museum also offers insights into the island's different cultures: Hokkien Chinese, Muslim and Urak Lawoi (sea gypsies).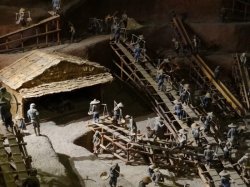 Thalang museum touches on tin mining, the industry that powered the island's economy two centuries before the arrival of tourism, but for a more in-depth look stop by the Phuket Mining Museum in Kathu. The most striking displays are the elaborate dioramas of the mines, some of which were set along some of Phuket's most famous resort beaches. The photos are impressive too, though some of the displays could use more information panels. The section about prehistoric times – featuring hairy mannequin cavemen with clubs in hand – is a bit of an oddity.
Speaking of odd, the Thavorn Museum is a dark little place with an eclectic collection of treasures set haphazardly in dusty piles, sometimes in greasy-glass cabinets. Set on the ground floor of the Thavorn Hotel in Phuket Town, it's a great way to escape the dazzling sunshine for 30 minutes or so and poke around. Among the items to be seen are swords used in the famous 1785 war, photographs of high-society weddings a century ago, creaky old toys and typewriters. Weird, but really quite wonderful.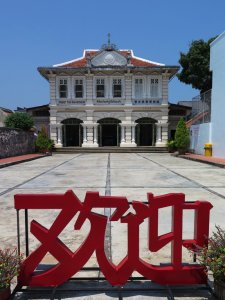 In stark contrast to the Thavorn, the Thai Hua Museum on nearby Krabi Road is bright, well kept and modern. Thai Hua is dedicated to highlighting the history of Phuket's Hokkien Chinese people, who immigrated to the island in large numbers during the tin mining era with some families emerging to make large fortunes in tin, rubber, palm and now tourism.
Set in a beautifully restored heritage building that was originally built as the island's first Chinese school, it's found in the Old Town area of Phuket Town so it's a good first stop for those wanting to explore the historical streets. Thai Hua's section on Hokkien-influenced Phuket food is a must-see if you're planning to check out Phuket's local food scene.
The Old Town area of Phuket Town is a living museum of sorts, with Dibuk, Thalang, Krabi, Phang Nga and Romannee streets lined with Sino-Portuguese shophouses and mansions in conditions ranging from ramshackle to stylishly restored. Baan Chinpracha heritage house is one of the best examples of this architectural style, and the family owners open it up to visitors during the day.
Pick up a street map at the Old Town information centre on Phang Nga road or at Serendipity Designs on Soi Romannee and give yourself a half-day or so to wander around. For a more complete historical look at Phuket, try the excellent guided Old Town walking tour organised by Phuket Heritage Trails.
Though Phuket's museums may lack the flash and interactivity of museums found in larger cultural centres, with entry fees ranging from 30 to 200 baht, they're a cheap and cheerful way to learn more about the island beyond its beaches and bars.
Source: www.travelfish.org
Related Articles