April in Phuket
Averages for Phuket in April
July 11, 2022 – 10:08 am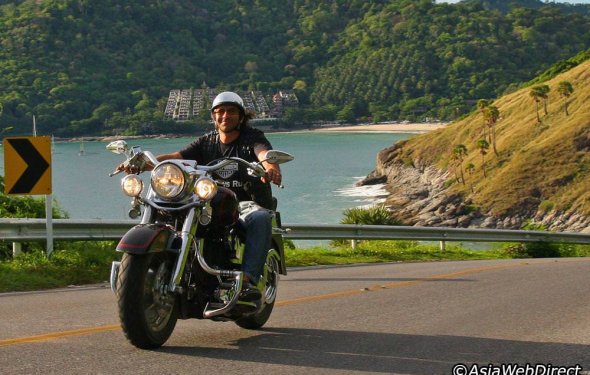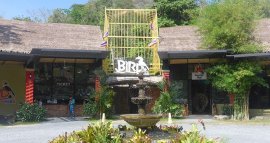 Weather lowdown
The tropical climate of Phuket is a welcome respite from the winter chills of Europe and the UK. The temperatures vary little throughout the year as does the water temperature. Being in the monsoonal part of the world, rainfall varies wildly from the dry season to the monsoon season. Average rainfall in April is 150mm falling over 10 to 11 days which has increased from the dry season of 30 to 40mm falling in December to March. At the height of the monsoon, Phuket will see up to 21 days of rainfall with 200 to 400mm falling in a month. September is by far the wettest season. Rainfall can increase towards the end of the month when May sees 200mm falling.
April is in the hot season that sees the hottest daytime temperatures. The average temperature is 29°C and this lies between the average highs/lows of 34°C and 24°C. the higher night time temperatures can be a bit uncomfortable but the major resorts are air conditioned for sleeping comfort. The humidity does increase with the onset of the hot season and the monsoon rising to 90% in September. Average humidity in April reaches 80% which is 10% less the monsoon season and a 5 to 10% increase from the dry season.
Average sunshine hours are up to 9 hours a day from 8 hours in March. This is the most you will see all year. The monsoon and wet days do take away from the hours of sunshine and time at the beach but there are still plenty of things to do on those wet days. Ocean temperatures are steady all year with April having an average sea temperature of 30°C which is the warmest it gets. These will remain at this average temperature until August when it will drop to 29°C.
Things to do
For novel way to spend a couple of hours why not visit the Baan Teelanka and maze. The name means 'upside down house' and that is just what it is, a house built upside down. It is as if you are walking on the ceiling here and even the fish are swimming upside down in their upside down fish tank. By all reports this is a fun place to visit with attentive staff explaining how to take the best photos to show back home. Attached to this is a maze designed by an award winning design team from the UK. Great for kids – and big kids, too!
Located on Kata Beach is the Surf House where you can practise surfing on surf that seemingly never ends. You can also try body boarding, wake boarding, snowboarding and skate boarding under ideal conditions. The shop here sells the latest in trendy and fashionable beach wear and souvenirs. During the day it is a great place for kids of all ages and by night this place often hosts fun beach paries.
Phuket Bird Park is a privately owned area with more than 1000 birds of more than 100 species set on 12 acres in Vichit in Muang district. Birds are from Asia, South America and Africa and there are several bird shows during the day at 10:30am, 1:30 and 3:30 pm when the weather permits. You are able to feed the birds who will come and sit on your hands and shoulders – you can have your photo taken with them, too.
Phuket Bird Park Entrance, Phuket, Thailand.
For those who like to dive visit Crystal Clear Diving, a PADI accredited place located in Chalong. They can customise a dive trip for you or teach you one of several courses they have on offer such as underwater photography, night diving, wreck diving, air assisted diving, advanced open water diver and other PADI special courses. A luxury boat can take to you a dive site and is available for charter for up to 8 divers and 24 tanks.
Splash jungle water Park is a great way to cool down away from the beach at Mai Khao Beach in Talang. It is open every day from 10am to 6pm and you can reserve the place from 8:30 am for a private experience. Enjoy the wave pool or aqua play pool or take a slide down the Boomerang or in the Super Bowl. Float down the 335 metre Lazy River; relax in a sauna or hot springs pool and let the kids explore the aquarium. You can get a burger or snack from the Coconut Café or get a meal at the Jungle Deli Restaurant or chill out with a cool drink or cocktail at the in pool Splash bar.
Water Slides at Splash Jungle Water Park, Talang.
Hit the beach
The most popular beach in Phuket is Patong Beach, which is a long strip of golden sand with calm water between November and April. The rest of the year can see dangerous swells with much larger waves, so you need to be aware and not swim here when the red flags are in place. This is a busy beach with a lot of vendors as well as jet-ski operators, parasailing, boats and massage huts. There are plenty of sun lounges some with a small table and sun umbrella, 3 public toilets along the beach and the road is lined with eateries, both western like McDonalds and Thai. The northern part is best for surfing and snorkelling and beach volley ball starts at 4:30 most afternoons. This area is also home to many resorts and hotels.
On the west coast you will find Kata Beach, a quieter one than Patong that is really 2 bays, Kata Noi and Kata Yai. It is backed by mountains and has just enough of everything for a perfect holiday spot. The mountain range separates Kata Beach from the other west coast beaches. A sandy beach is ideal for many activities such as parasailing, fishing, surfing and snorkelling. Shade is provided by the many Casuarina trees lining the back of the beach. There are beach vendors and plenty of local cafes and bars and shops just behind the beach.
A busy beach is Karon Beach where local vendors selling food and renting a variety of sun lounges and beach equipment. A high sand hill behind the beach hides the road and makes the beach feel quite secluded. It is lot less cluttered than Patong Beach, but you can still take part in all your favourite water sports such as snorkelling, surfing and parasailing.
Where to eat and drink
On Kata Beach is Kata Cuit that offers great Thai and western food at reasonable prices and they are kid friendly. It has great reviews for its fresh local food and service and atmosphere from the attentive staff.
The Blue Mango Bar and Grill is in Patong and is open every day from 7:30 am for breakfast, lunch and dinner. Food is sourced from local growers and markets to ensure you are served the very best food every day. Choose from the Italian or Thai dishes all made with a healthy diet in mind. The lasagne is a favourite with diners as is the good choice of dishes.
If you like music with your meal try the Café Opera in Kata Beach where the manger often gets up and sings with the musicians. The food is a mix of Thai and contemporary International cuisine with great pastas and pizzas. Choose a burger, garlic bread or carbonara pasta that are all popular. Finish your meal with a great cocktail or wine.
barriers to effective communication in nursing
fabian society
gilles peterson worldwide
afro international
world mission society church of god
hope worldwide
examples of communication
crisis at christmas
how to make business email
m&s christmas advert 2022
verbal and non verbal communication examples
nigel frank international
how to get a business email
how to use facebook for business
stylish men's workout clothes
how are coworking spaces designed
stylish cushion cover designs
halloween outdoor decorations
worldwide flight services
barclays international student account
humane society
stylish cute ganesh images
canada international travel
outdoor wall lantern
shoreditch coworking space
worldwide covid vaccination count
christmas table cloth
what is business culture
car accident deaths per year worldwide
restaurants with outdoor seating near me
stylish waterproof jacket women's
how to start a soft play business uk
christmas wrapping
stylish office furniture
outdoor decorations
telephone international codes
outdoor paint for wood
international sim card
what is paraverbal communication
picture exchange communication system
how to create google business page
how to start a life coach business
what is business management about
worldwide brands reviews
kurti stylish neck designs
Source: www.holiday-weather.com
Related Articles