best activities in Phuket
Top-Rated Tourist Attractions on Phuket Island
May 26, 2017 – 02:21 pm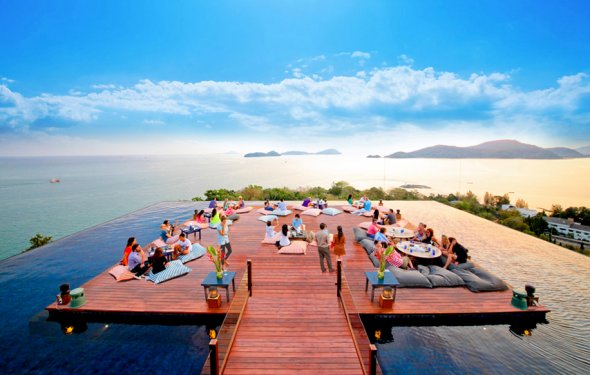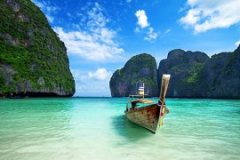 Phuket is Thailand's largest island, and arguably the most famous. Blue waters, sandy beaches, great food, and diving are all part of the attraction. Arriving from all over the world, travelers flock to Phuket for relaxation and adventure, and the island rates as one of the most popular destinations in Thailand. Part of the draw is that Phuket has an exceptional climate. The monsoon arrives here earlier than on the other side of the gulf, with rain only once or twice a day during the rainy period.
1 Patong Beach
Phuket's longest beach was also once its most beautiful, until development and tourism turned it into a bustling hub of activity rather than a retreat from the world. Still, Patong is great for people watching, and part of the fun of Thailand is that (in addition to being a land of smiles) it is one of contrasts. You may not be able to find a quiet spot to read and contemplate life on Patong, but you'll find lots of shopping and activity to keep you entertained.
2 Phuket Town
Phuket Town lies on the southeastern coast of the island on a picturesque bay. The architecture reflects the influence of Chinese immigrants and a Portuguese aesthetic, and provides a nice contrast to the more traditional Thai styles seen elsewhere. This island city bustles with activity thanks to a boom of hotels, restaurants, massage parlors, and other attractions that have sprung up in the decades since Patong Beach was opened to development in 1980.
Phuket Town Map - Attractions
3 Rawai Village
Venture out to this small village to glimpse the lifestyle of the Moken, a tribe of "sea gypsies". They have roots in the Andaman and Nicobar Islands, and have remained staunchly committed to their own beliefs and customs. Some live by the sea and others choose a semi-nomadic life on land. Any attempts by the Thai government to integrate them have failed. The men of the village work mostly as fishermen and sometimes also as guides for sea trips.
Rawai itself has a small fishing harbor and a beach covered with coconut palms and swamp oaks. Boats can be rented here to sail to offshore islands. The beaches of Nai Harn (with the Phuket Yacht Club Hotel), Kata Noi, Kata, Karon, Karon Noi and, finally, the main beach, Patong Beach, lie south of Rawai Beach (Hat Rawai) and further north along the west coast.
4 Four Branch Coconut Palm
While on your way to Rawai, keep an eye out for this botanical rarity - a four-branch coconut palm. The tree is more than 60 years old; after the first 20 years the trunk split in two, and after another 20 years two branches grew in turn out of the two trunks.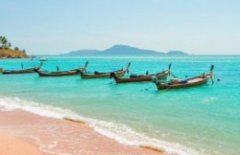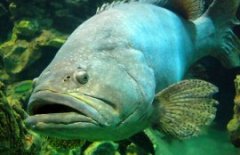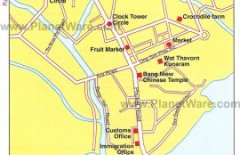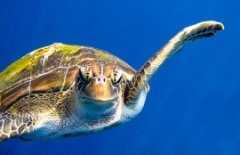 Source: www.planetware.com
Related Articles