Phuket fun
Charity Fun Run
October 31, 2021 – 09:36 pm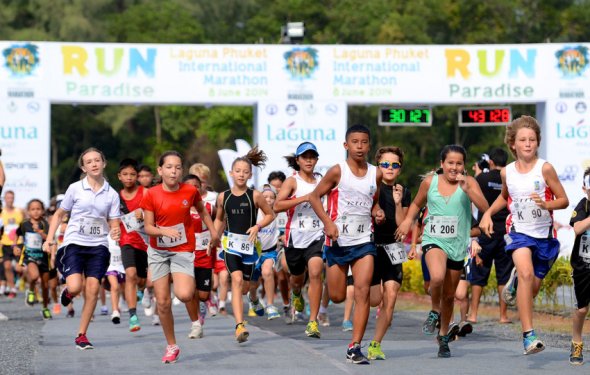 As part of Laguna Phuket's 30th Anniversary Celebration in 2017, the resort will host "Laguna Phuket Triathlon's Charity Fun Run" on Saturday 18 November. Comprising 5 KM and 10 KM distances, the Charity Fun Run will weave through the resort's tropical parkland scenery and raise funds for LPT's charity partner.
For the inaugural LPT Charity Fun Run in 2017, Laguna Phuket Triathlon is partnering with "Kao Kon La Kao" (meaning "take one step each") or "Kao Project", a charity run campaign by Thailand's leading rock star and lead vocalist of Bodyslam band Mr. Artiwara Kongmalaihas, best known as "Toon Bodyslam".
Kao Kon La Kao 2017 follows its inaugural great success in 2016 when Toon Bodyslam ran 400 kilometers in 10 days to raise funds for medical equipment for Bang Saphan Hospital in Prachuap Kiri Khan. This year, Kao Kon La Kao will run from the South of Thailand to the North for approximately 2, 191 kilometers over the course of 55 days to raise bigger funds for more than 10 hospitals in Thailand. For more info about Kao Project, visit
THB 100 from each "LPT Charity Fun Run" registration will be given to Kao Project, and Laguna Phuket will top up the amount to double the funds raised at this year's Laguna Phuket Triathlon.
Source: www.lagunaphukettri.com
Related Posts